The grade 4/5 concert was amazing! Everyone really worked hard and it really paid off. The theme of the concert was about making a difference and Global Warming. Our class did a story about "The Great Kapok Tree" Here is a picture of the cover of the book: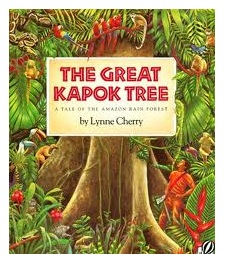 Here are some of the things that best describe our concert is…
Creative
Excited
Interesting
Effective
CHANGE
Other classes did really good performances like sing a song act a song out and many more creative ideas. Our performance was in black-light. Black light is where we paint our picture in a special neon paint and then we close the lights and it glows! Here's a picture of it:
When our concert was over my parents really liked our performance. At the end of the concert, all the grade 4/5 did a song. It was a remix of the song "The Lion Sleeps Tonight"
The concert was AWESOME!!
Here I made a tagxedo of all the words that present our concert: